Infyra is a specialist consultancy with deep expertise and experience across all aspects of the Industrial Internet of Things (IIoT). We work across multiple industry sectors, from Enterprises to Utilities, Local & Federal Governments, Agriculture, Mining to Manufacturing. We specialise in IoT solution concept development, planning and deployment, IoT data strategy, management and architecture and IoT security.
Your organisation may have deployed one or more IoT solutions that collect data, great volumes of it. Effectively managing the ever-increasing volume of data is always challenging for many organisations.
The massive volume of data from different IoT solutions may end up in silos, preventing your organisation from exploiting its full potential value. Infyra can help your organisation:
develop IoT data strategy and policy
identify and define data sources, users and owners
review your current IoT data architecture
develop effective data architecture and governance
---
We provide appropriate advice to help your organisation solve the challenges your organisation face with your IoT deployment.
We break down the problems using a well-adopted IoT framework that examines every layer, from IoT endpoint devices to connectivity, platforms, cloud, analytics, AI/ML and user access. We help you look at IoT through the lenses of strategy, policy, technical, business, data and security to align them to your business needs.
Our methodology, expertise and experience, together with our industry knowledge of best practices, use cases and industry trends, ensure the best outcomes for your organisation.
---
Our approach to creating IoT-based business solutions is structured, well-proven and takes into account goals, people, processes, and technologies.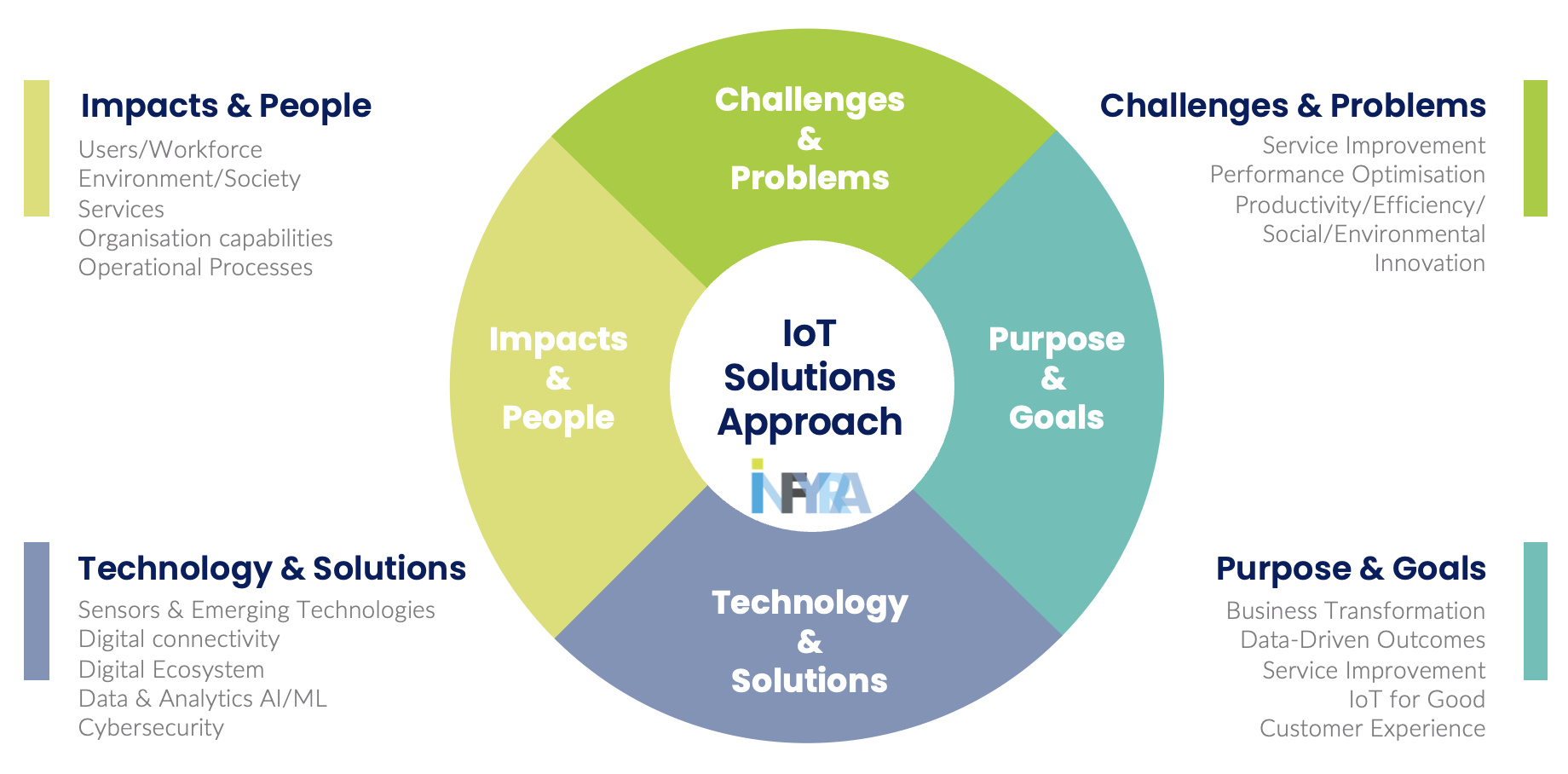 ---
The Internet of Things, or IoT, has been widely adopted across multiple industry sectors, from Smart Home to Smart City, Healthcare, Utilities, Transport, Supply Chain, Agriculture, to name a few. IoT solutions can take many forms, vary in complexity, and have positive impact on businesses and organisations in different ways. Infyra can help your organisation's IoT journey with:
IoT solutions development
Vendor solutions evaluation
IoT business case development
IoT business model options development and analysis
IoT data strategy
IoT connectivity selection
Organisation impact assessment
IoT cybersecurity review
and more
Contact us to discuss your requirements.
---
---
---
---
---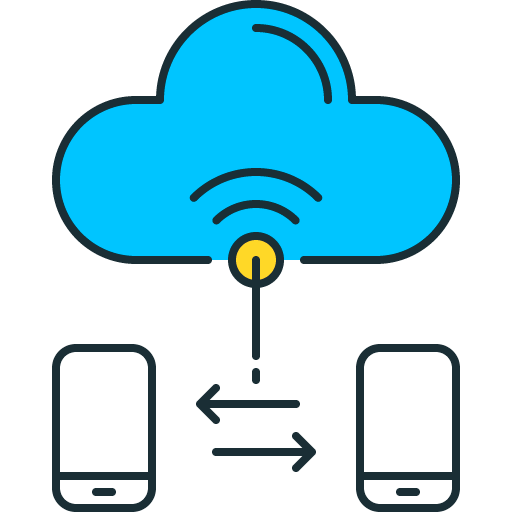 ---
---
---
Your organisation's adoption of IoT solutions can unintentionally introduce vulnerabilities through insecure devices, unauthorised back door access, lack of security in network architecture, to name a few. When it comes to securing your end-to-end IoT solutions, there are many factors to take into consideration, such as the security of your IoT devices, security best practices, security architecture design, the transport network between your endpoint devices and edge gateways to the cloud, your IoT solution architecture, IoT cloud platform security, IoT user access control, and more.
Infyra can help review your organisation's cybersecurity strategy, IoT security architecture and security implementations, from cloud platforms to edge networks, IoT endpoint devices and systems.
---
---
Your organisation may deploy one or more IoT solutions, each collects great volume of data, and serves its own purpose. The massive amount of data from each of these IoT solutions, often ends up serving its intended purpose(s), and nothing else. Many of these IoT solutions end up creating data silos within an organisation. Many organisations quickly find themselves being overwhelmed with the volume of data collected.
Infyra can assist your organisation with:
IoT data sharing strategy and policies development
IoT data sharing architecture and implementation
IoT/OT/IT data architecture review
Effective data management and governance
---
---
---